EASY MAINTENANCE, MANUAL TWIN SPINDLE FRAMES
Similar to our Hydraulic models (without the self-contained hydraulic system), AGC's manual twin spindle line of frames are ideal for those who want to improve production uptime, but do not require automated open and close mechanism. Typically, manual twin spindle frames open / close in half the time compared to similar sized tie-bar frames. In addition, twin spindle frames close evenly and with centered top / bottom spindles, it removes side to side variability. This even closure extends the life of the unit for improved total cost of ownership.
As a valued AGC customer, you have options. We have automatic closure tools for our manual twin spindle frames. It's a dual motored, power closure tool that saves you from wrenching the unit open and closed. If you're interested in this closure tool, contact us.
If you have an existing manual twin spindle from another OEM and are looking to upgrade to the hydraulic benefits, we have an option for you as well. We can retrofit other OEM units with an AGC hydraulic end support, that would turn them from manual to hydraulic closure without replacing the entire frame. However, if your existing frame is ready for replacement, we'd be thrilled to design a custom hydraulic unit that will meet your processing needs and allow additional room to grow! Contact us today to see all your options
Below, you can view our selection of manual twin spindle frames.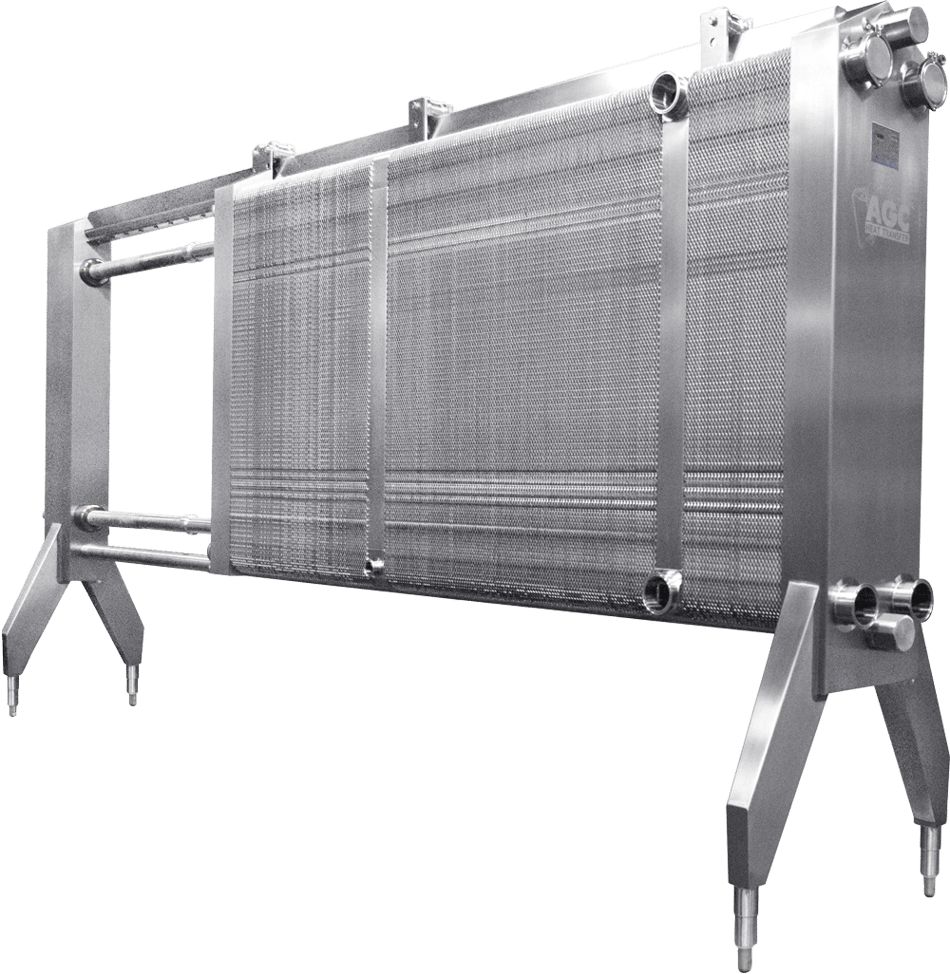 Model AR51-M Frame
Quality Features Include:
High Pressure 200 PSIG (13.6 Bar) design
Sanitary bead blasted finish
High Capacity Frame Option
6 Leg Height Options to choose from
2-1/2″ and 4″ Terminal dividers available
Only two (2) stainless steel screws for quick, even opening and closing
Heavy Wall Frame Ports to resist cracks
Parts interchangeable with your existing R51 frames
Built in accordance with 3-A specifications
Two Plate Styles to choose from
This model (Manual AR51-M) is available with a self-contained hydraulic closure
Download Spec Sheet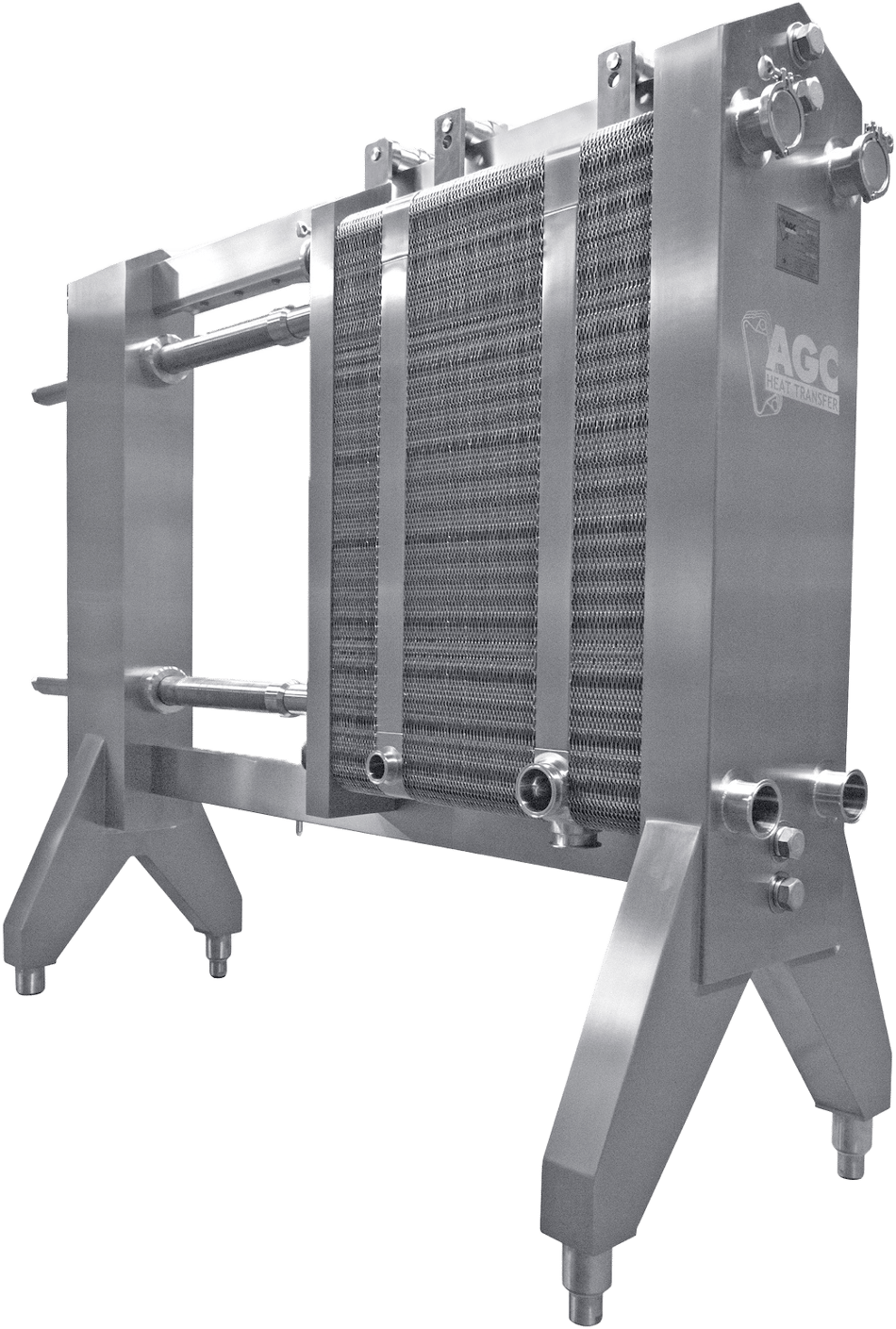 Model Pro31-M Frame
Quality Features Include:
High Pressure

200 PSIG (13.6 bar)

design
Sanitary bead blasted finish
2-1/2″ Terminal dividers available
Powder coated hydraulic end support to resist corrosion
Heavy Wall Ports to resist cracks
Parts interchangeable with your existing SR31 frames
Download Spec Sheet Model Pro21-M Frame
Quality Features Include:
Skillfully crafted to 3-A sanitary standards
Operating pressures up to 200 PSIG (13.6 Bar)
Made in the USA
Download Spec Sheet