SERVICING & REPAIRING SANITARY HEAT EXCHANGERS OF ALL MAKES AND MODELS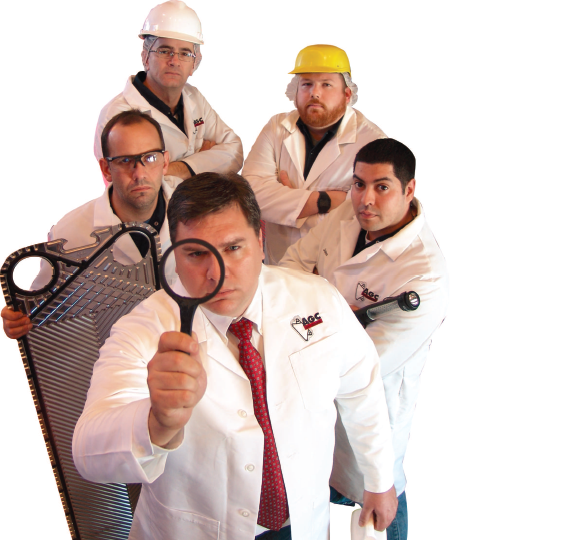 The key to extending the life of your investment is maintenance. From replacing gaskets on existing plates, to complete plate and frame inspections done on site, our heat exchanger services are here to make your life easier. AGC offers installation assistance for large plate packs and new frames, giving you peace of mind that your equipment was installed properly.
Our services don't stop at maintenance. We have a team of qualified engineers who are ready to assist you with any process changes with your production. Whether you need to increase production, launch a new product, or simply acquired a piece of equipment, our team of engineers are ready to assist with a design to meet your application requirements. Let AGC be your first and last stop for plate heat exchanger needs!