MATCHED HOT WATER SETS - PRODUCT QUALITY & UPTIME
AGC's custom designed, matched hot water sets provide a solution for processors who require consistent, controlled hot water supply. Compared to using steam, hot water provides more control over the approach temperature (delta T between final product and hot water supply), for better product quality and prolonged gasket life. Hot water reduces the risk for product burn on, especially for heat sensitive products. AGC's matched hot water sets mirror the needs of your heat exchanger, allowing for better control, which reduces fouling and improves run times.
Our stainless steel hot water sets include the following standard components:
Shell & tube heat exchanger – all 316 stainless steel

Hot water recirculation pump – stainless steel

Automatic steam control valve

Stainless steel base with ball feet

Standard components such as steam trap, vacuum breaker, miscellaneous valves, mild steel steam piping, stainless steel water piping, thermometers and pressure gauges
Below, see how AGC's matched hot water set solution can help you process. If you need help reviewing your requirements, contact us.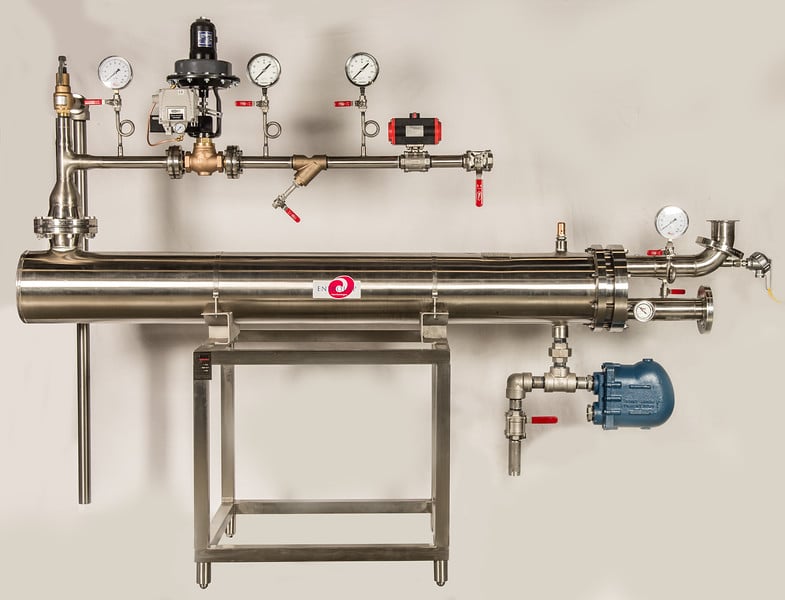 Standard Hot Water Set
Quality Features Include:
Compact design
Standard components
Economical
Ready to operate
Custom design
Download Spec Sheet