Why Sanitary Heat Transfer Plates are Vital for Food Safety
Sign Up for Maintenance Tips
Posted on May 11, 2022 10:52:00 AM by AGC Heat Transfer | 4 min. read
Keeping consumables sanitary during heat treatment is absolutely vital for your production line. If any steps in your process aren't up to food safety standards, it could potentially lead to failed FDA regulatory inspections, probationary status, or shut down until the issue is resolved. This can cost your company tens of thousands of dollars, so it's crucial that every inspection goes off without a hitch.

But inspections aren't the only danger. Any amount of product that's unproperly pasteurized can lead to thousands of gallons of unusable product, or even legal action if those products make it out the door and get consumers sick.

The best way to avoid these nightmare scenarios? It's not just about training your people and keeping your process consistent: it all starts with your equipment. Having the right machinery and appropriate preventive maintenance can be the difference between successful inspection and expensive fines for your plant.

So why are sanitary heat transfer plates so vital for plate heat transfer pasteurization and food processing?

Sanitary Heat Transfer Plates Minimize the Chance of Cross-Contamination
Sanitary heat transfer plates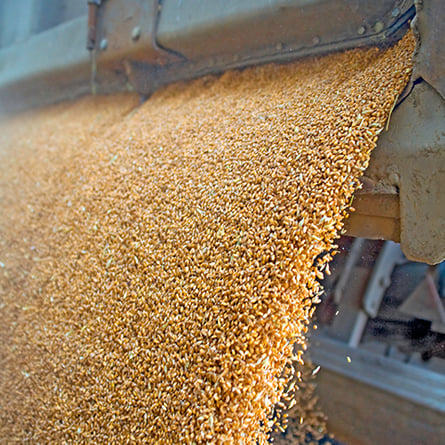 significantly reduce the chance of cross-contamination. Specially engineered from 3-A sanitary standard food-safe stainless steel with widened inlet designs and a better CIP response, food-specific heat transfer plates such as AGC's ProFlow Series prevent residue build-up. Any time you run a product through your heat exchanger, all it takes is a quick and easy cleaning cycle before it's ready for your next batch.

Sanitary heat plates also put as much space as possible between your product and your heating fluids. With .7mm of durable food-safe steel and a custom-designed gasket system, the ProFlow Series reduces the chances of harmful leaks contaminating your product. That means you can sleep soundly at night knowing that all of the product you put through your system is up to food safety standards.
While thicker plates reduce the risk of contamination, it's important to remember that if you don't regularly service your heat exchanger, your plates could be 10-feet thick and still put your product at risk. Regular maintenance is key for a clean machine and a safe product.
Sanitary Plates Are Easy to Clean
Our machines are designed to use your existing CIP system. We know the best parameters for flow to optimize your CIP through the system. It's important to work with your general chemical expert on the appropriate concentrations and temperatures to achieve the best clean on your plates.
Sanitary Plate Flow Rates and Temperatures Keep Your Product Consistent
When you're processing food products, precision is everything. Being off by a single degree or running a product through your system too quickly can spoil an entire day's work. When you lose product to inconsistencies in your system, you're throwing away thousands of dollars while risking consumer health and safety.
If you're looking to keep your operations consistent, food-grade sanitary heat transfer plates are the way to go. We design these plates specifically for the food and pharmaceutical industries, so we understand how crucial it is to achieve proper thermal treatment.

Our sanitary plates are engineered with an improved inlet design to reduce pressure drops and keep flow rates steady at all times. They also have a unique surface design that lets the product flow evenly, no matter its viscosity. And our equipment is designed to work with your temperature controls and fail-safes. With our superior design and thermal performance, you can rest easy knowing that your product is consistent and was passed through a system that abides by the most stringent safety standards.
Designed to Prevent Issues Before They Happen
The smallest crack or break in most thermal processing units can spell big trouble for production lines. From leaks in your material lines to fouling and build-up in your unit, a single slip-up is all it takes for the regulatory body to label your operations as a health hazard.

Sanitary heat transfer plates have a variety of features that protect your operations against unwanted malfunctions.
3-A Sanitary Design — In the food industry, it's vital to prevent unwanted exposure to air or cross-contamination. That's why we close up joints on sanitary heat plates to prevent fluid leaks.
After sourcing machines with us, you'll also benefit from our comprehensive plate check reports and complete maintenance inspections to ensure your plant is operating up to pace 365 days a year.
Plate Thickness — We don't cut any corners when designing heat exchanger plates. Our plates are designed to maximize heat transfer, while also being thick enough to provide ample protection between the media and your product.
Fouling Resistance — Unwanted residue can build up inside of heat exchangers, which can clog up your production line and mess with your flow rates. That's why AGC designs your heat exchanger for your specific product and process to minimize fouling.
Keep Your Production Line Squeaky Clean
You never want to experience last-minute panic from food safety inspections or costly production contamination shutdowns. With the precise engineering from AGC's ProFlow Series, you can be certain that your product will meet food safety standards.
Contact us today to learn more about installing sanitary heat plate packs that can keep your operations up to code, and running like clockwork.
Topics: AGC Way | Food Safety | Heat Transfer Plates