Keep Your Plate Heat Exchanger Running Smoothly
We understand that you can't afford downtime at your facility. That's why our industry experts are available around the clock, and our products are built to last.
Recent Posts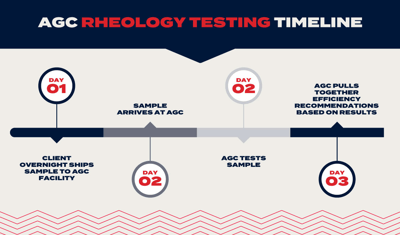 Whether you're looking to improve equipment efficiency, change your recipe, or produce a new product, our free rheology testing helps make sure your plate heat exchanger is properly optimized.
"We have utilized AGC for several years as our plate pack vendor, and during this time I have found them to be exceptionally responsive to our needs. Whether it is a request for a drawing…"
Brian Scott, Maintenance Manager the Dannon Company
"It has been our pleasure to work with AGC from day one. The customer service team helped us select the proper equipment before we opened our doors and continues to provide…"
Walker Pruett Production Manager, Imperial Organic Yeast
"We were having issues with a non-AGC branded plate pack and had done business with AGC on AGC units with great success. AGC was able to determine the issues and help…"
Joshua Marshall, Plant Manager, Dairy Farmers of America (DFA)
AGC Heat Transfer's 2021 Environmental Impact
Green Future EnterpriseSM
Oregon is a little greener! By participating in Green Future Enterprise, we're helping make the place we call home better for everyone. And that's something we can all be thankful for.
AGC purchased 182,400 kWh of renewable energy
That energy prevented 284,981 lbs* of CO2 from entering the air
That's like not driving a car 324,869 miles*